Cocktail party dress needs to expose some skin, but it is not as naked as evening dress. The skirt length is generally above and below the knee, depending on the fashion. One piece dress or two-piece or three piece dress can be selected.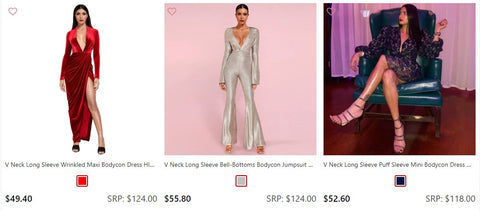 Click to buy: Prom Dresses
  Color: select high purity colors such as black, gray, white and pink; Or colors with high saturation, such as dark blue, green and red, are usually elegant and feminine.
  Skirt type: The skirt type of cocktail party is usually a short skirt, which is slightly above the knee. You can choose an umbrella skirt with a large skirt or a covered skirt, which will make your legs look thinner.
  Material: You can choose lace, which is soft and comfortable. Cotton cloth, knitwear, etc. are not formal and should be avoided.
  Taboo: The skirt length should not be shorter than half the leg length. The low neck backless dress is very beautiful, but be careful not to be too sexy. Skirts and low cut dresses are not suitable.
  Other clothing options
  Skirt: If you don't like to wear a dress, you can choose a ruffle/pleated skirt. This type of skirt is light and elegant, which can be matched with soft blouses, such as those decorated with small sequins, which are both festive and delicate.
  Make up: elegant and light. The main color of evening makeup is dark lipstick, pearl or light gray eye shadow. Avoid day colors such as blue, pink or green. The color of nail polish can be the same as that of lip makeup, creating overall harmony.
  Jewelry
  Suggestion: The cocktail party needs to wear exquisite jewelry. It is necessary to weigh necklaces, bracelets, earrings and rings. Each hand should not wear more than two pieces of jewelry.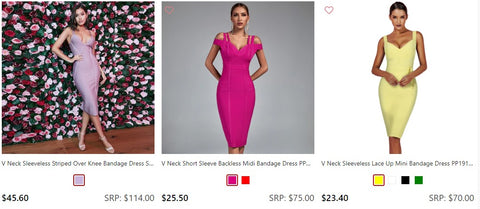 Click to buy:Prom Dresses
  The shoes matched with them are highly decorative and slightly shiny. For more formal occasions, you can choose bright colors or bare some of your feet.