For girls, there will never be too many clothes in the wardrobe. One of them is a good one for many girls. It can be worn regardless of height - jumpsuit.
  For girls who want fashion but are too lazy to match, the jumpsuit is a godsend, because it doesn't take much time to match and think, and you can just wear it and go.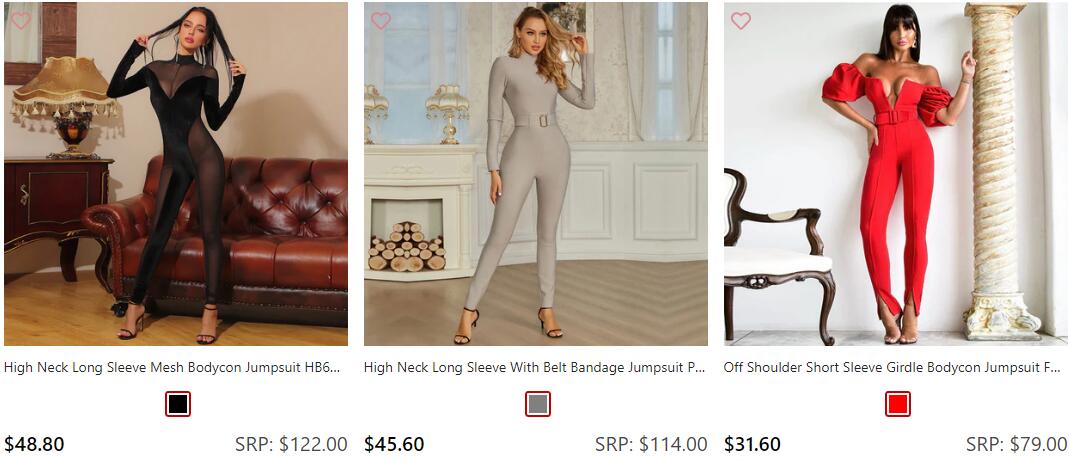 Click to buy: dressy jumpsuits
  The jumpsuit can be worn alone or as an underwear. Even in the cold winter, you can still wear the jumpsuit, just need to make appropriate adjustments.
  In order to pursue fashion sense, most girls will not wear the jumpsuit simply, and some will wear it superimposed to look more stylish; Others will choose the ones with bright colors, which make people notice the fashion effect at a glance. The "jumpsuit" that can be worn all the year round, these three matching ideas, according to the age of wear show advanced!
  Add a belt to show your figure, create a high waist line, and golden distribution proportion
  I believe that girls all know a principle in wearing and matching, that is to show their waist to reflect the quality of a person's figure. Girls are also very scheming. Most of them like to put their clothes into their pants. They use the method of raising the waist line to shape a golden ratio, which makes people feel that the legs are all below the waist.
  This can still be done when wearing jumpsuit. For girls who want to highlight their figure and look not short when wearing jumpsuit, it is better to add a belt. The purpose of adding a belt is to find the thinnest part of your waist. At the same time, the golden section of your body makes you feel that your legs are very long, and you have won from the visual sense.
  The most common and youthful jumpsuit is denim fabric. Denim fabric is a very simple fashion item, wearable and versatile. It has always occupied an unshakable position in the fashion circle, and the one-piece jeans made of denim fabric are loose and tight. Even the loose jeans can still be added with a belt to better shape the body.
  It is also suitable for wearing in cold weather, and it is especially suitable to wear with a large one. Whether it is with a long coat or a long down jacket, it is very popular and fashionable. The belt of some cowboy jumpsuits is more obscure because a rope is worn inside, which can highlight the temperament, but it is more difficult to control than the obvious belt.
  In addition to blue jeans, there are also black jeans jumpsuit. The most important thing is that black is thinner. Even girls who are slightly fat can wear it. It looks better.
  Contrast matching
  The color of the jumpsuit is the same. It is likely that the belt will have a prominent color, but most of them are the same material and color. If you want to be more fashionable, you need to match the color contrast on the accessories.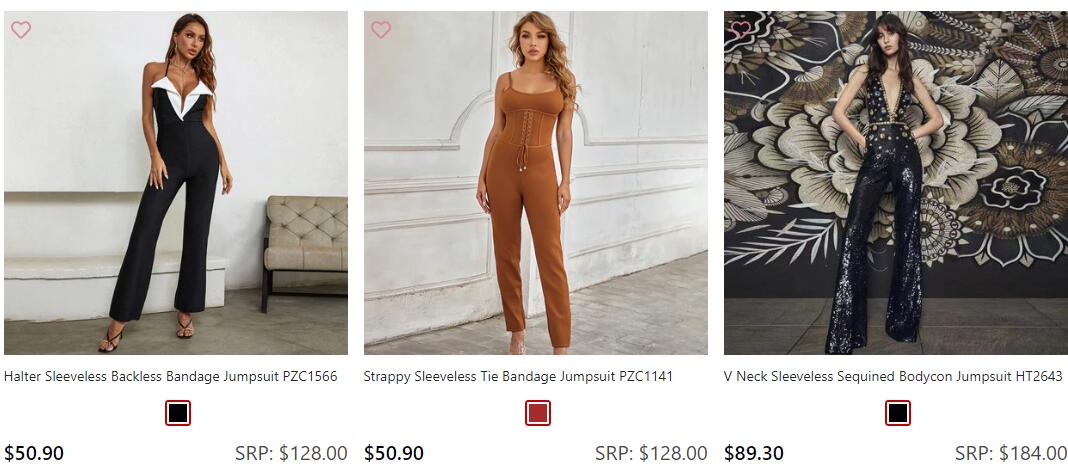 Click to buy: dressy jumpsuits
  For example, wearing a black denim jumpsuit can match with a red bag. When the color of one-piece clothes is relatively light, wear a dark bag or highlight the matching of shoes. In this way, the color is more layered, making the whole less monotonous and highlighting the beauty of the jumpsuit.
  Wear in the same color
  If you think it is too troublesome to match shoes, you can wear pants and shoes in the same color. The matching of the same color is more hierarchical in color, with a stronger sense of sophistication, and will not make people feel monotonous. If you match a color, there may be a sense of monotony. For many people with vigor and temperament, this matching is undoubtedly a plus.