In the hot summer, you can see that countless young ladies and sisters are wearing beautiful and fresh skirts on the street. In this season of skirts everywhere, many girls will buy at least a few skirts, which are not only comfortable and beautiful, but also can solve the daily matching problems, which is easy and labor-saving.
  But I don't know how many sisters have been cheated in online skirt shopping? When watching the buyer's show, it was clear that this dress was very good-looking and high-grade, but after buying it and wearing it on yourself, the effect was very different. It was not only rustic but also very cheap. Why?
  The reason is that there is a problem in the selection of models. After all, everyone has a love for beauty. Many girls want to dress up beautifully, especially in the selection of skirts. They always subconsciously choose the items with bright colors, fancy styles and strong sense of design, and the result is always "rollover". So in order to let everyone avoid stepping on the pit, here are five easy to show cheap wear, please don't wear them!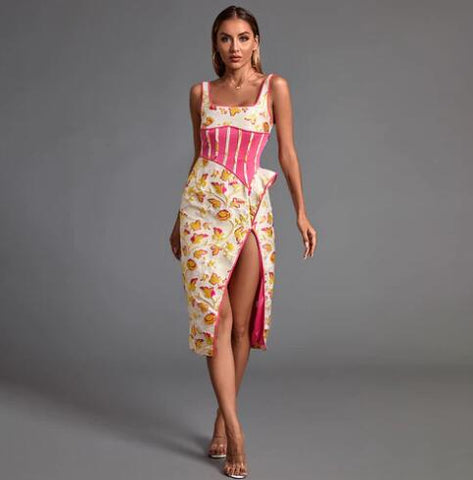 Click to buy: womens casual summer dresses
  1、 Dense floral skirt
  I don't know how many sisters have stepped on the flower skirt. Although the flower skirt is a popular piece every summer, its elements are too complex, so if you don't choose it carefully and aesthetically, it is easy to choose the wrong one.
  It is suggested to avoid the style with too dense floral elements as much as possible, which will not only appear garish, but also add bright colors, which will enlarge the short board of the figure, just like this group of buyer shows, which are very fat and black.
  It is recommended to choose the style with large floral elements and low density. At the same time, try to use light colors with low saturation as the main color. The basic color is the best. This style is much less difficult to control. Even girls with yellow and black skin can easily wear beautiful clothes.
  2、 Princess puffy skirt
  Before, it was not very popular to wear the style of "runaway princess", so many people started to wear the princess skirt, and also wanted to transform themselves into a princess living in the castle. But after wearing it, they found that they were not the princess, but the princess's guard.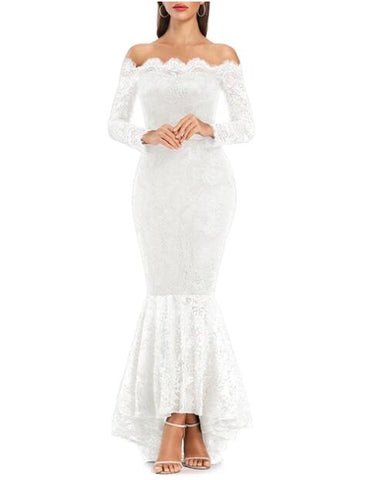 Click to buy: womens casual summer dresses
  The shape of the puffy skirt is usually very bulky, especially the skirt part. Many styles are directly spliced from the chest position, and the transition of waist is omitted in the middle. Therefore, it looks fat and bulky, and looks more than 150 kg.
  If you like this style of skirt, it is suggested that you must choose the style with a waistband design. The waistband is designed to emphasize the waist line, divide the body proportion, create a visual sense of large legs, and also form a sharp contrast in the visual. Even if the skirt is no matter how fluffy, it can also neutralize the sense of expansion, and more romantic and elegant.
  3、 Bubble sleeve dress
  Don't think that the bubble sleeve dress looks very elegant and advanced. It is said to be a kind of worship meat that can cover the arm. In fact, it will appear that the arm is particularly thick. You look small and weak and become a heroine instantly, and the proportion of your body will also appear very uncoordinated.
  Therefore, if you want to choose a dress with bubble sleeves, it is recommended that you choose the style with slightly raised sleeves, which will not appear obtrusive, but also have excellent effect on arm decoration. Especially, the sleeves of lace, mesh, chiffon and other fabrics are more breathable and light, which can better help us optimize the head-to-shoulder ratio.
  4、 FITTING DRESS
  This slimming dress is also popular for a while. Its visual slimming effect has become the favorite of many fat girls. This kind of dress adopts black color matching, narrows the waist, and adopts splicing design on both sides, which will visually show the effect of thin waist.
  This reminds me of a fashion fashion before, called "invalid wear". This dress also reflects this very well. There is a feeling of "self-deception". In fact, when you wear it on the body, it does have a certain slimming effect from the front. However, because this kind of skirt is designed to be slightly slimming, so even if you wear it on the waist, other parts are very fat.
  I can only say that this kind of skirt is too fat to wear and too thin to use!
  5、 Cheap fabric
  The beauty of skirt not only comes from its own color and design sense, but also the fabric material is also a very important part. Like this kind of mesh fabric with gloss, it is really powerless to roast, full of cheap feeling, and wrinkle prone fabric, it will appear very untidy and has no beauty.
  If you want to wear a high-level feeling, it is recommended to choose a satin dress, which feels silky and smooth, and has a strong sense of verticality. It is excellent for body decoration, but also has a sense of luster, but it looks very high-level and gorgeous, which can instantly enhance your temperament and taste.
  Well, here are five cheap dresses to share. The choice of skirts really needs attention and care. Only careful selection and not blindly following the trend will not be easy to step on the thunder.