Wowdear is a reliable wholesale partner of bandage skirts. All cities in the United States can deliver products, logistics and services, which are ahead of the industry. It has ultra-low factory prices and small profits but quick turnover.
  Tracing back to the history of tight skirts, we can find the tight corsets that have been popular for hundreds of years in the western world, both of which outline and emphasize the body curve of women.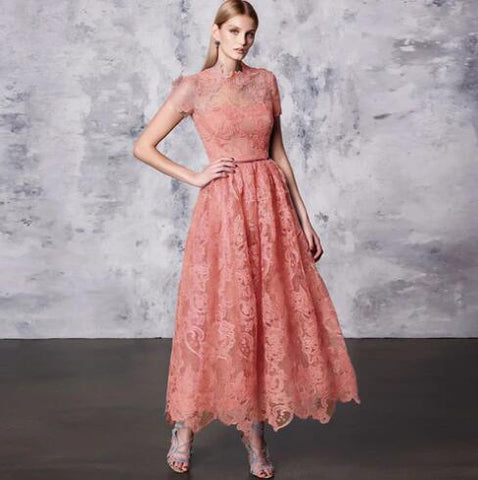 At the beginning of the 20th century, modern fashion liberated women's bodies from the bondage of tight corsets. At the same time, the dressing revolution on the beach was also advancing. However, it was not until the 1940s that tight fitting swimwear with bare legs and arms gradually became popular.
  In the 1950s, tight skirts that highlighted the curves of the body gradually stepped onto the stage of history.
  In the 1960s, the mini skirts of Courr è ges, Mary Quant and, of course, the snug fitting skirt of Paco Rabanne's lockstitch style replaced women's clothing into a more free and open stage.
  The birth of bandage skirt in the late 1980s was inseparable from two names, one of which was Azzedine Ala ï a. Ala ï a is the first to introduce a tight skirt made of thin ribbon fabrics.
  The other one is Herv é L Leroux, who has made the bandage skirt into a signboard and is known as the "father of the bandage skirt", which is also the founder of Herv é L é ger, a French fashion house.
  The real golden age of bandage skirts is from the end of the 20th century to the first 10 years of the 21st century. Gisele Bundchen, Miranda Kerr, Rihanna and Kim Kardashian are all fans of bandage skirts.
  Different from the sexy of Herv é L é ger bandage skirt, bandages show free and unruly temperament in the hands of avant-garde designers. Margiela, Helmut Lang, Jean Paul Gaultier, Yoji Yamamoto and others have all brought designs around bandages.
  Today, although the traditional bandage skirt has been silent for many years, we can see the continuation of a certain trajectory on the new generation of "hot girl skirt" that twists and highlights the body curve.
        If you need wholesale bandage skirts, please visit our homepage.